TECHNET CYBER 2023
Networking Social
Presented by:

and our supporting partners.
Space is limited. Attendance is on a first come first serve basis.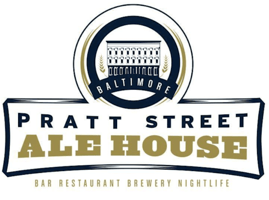 206 W Pratt St
Baltimore, MD 21201
Tuesday, May 2nd
16:00 - 19:00
THANK YOU TO OUR SUPPORTING PARTNERS:
Transforming network and cloud
Disrupt future attacks with complete network visibility, next-level analytics, faster investigations, and expert threat hunting.
Cyber threat intelligence
Take decisive action with industry-leading intelligence and empower your team with Mandiant's uniquely dynamic view of the attack lifecycle.
Securing our world with intelligence
Recorded Future is the world's largest intelligence company with complete coverage across adversaries, infrastructure, and targets.
The power of a unified cybersecurity platform
Leveraging over 30 years of security expertise and technology foresight, Trend Micro is transforming the chaotic world of cybersecurity.